Art That Seizes The Moment: Renowned Painter Amanda Talley
Born and raised in New Orleans, Amanda Stone Talley has established herself as an influential artist with a uniquely identifiable style inspired by the vibrance of her hometown.
Known for her drawings, paintings and light boxes, Amanda's process is all about evoking the movement and energy of a moment, as depicted by her use of colour and lines. Her style is abstract-expressionistic in nature, but figure and form frequently emerge from the reverberating compositions. What's most impressive about Amanda's approach to art is that each piece is completed in one session to fully embody the exact moment of its creation. The liveliness of her work has captivated so many collectors, and she continues to be one of the most sought after artists of her generation.
We recently caught up with Amanda to find out what inspired her signature aesthetic, creative process and more! You can also explore her latest limited-edition work, now available on Citizen Atelier.



What's your story?
I've been a painter of sorts ever since I attended private oil painting lessons at 13 and I never stopped painting; it's always been a constant in my life. It's something that makes me happy, keeps me sane, and shows people that you can do what you love. The business side of the art has been equally challenging and rewarding. Right now, running my gallery, plunging forward into products, fabric, and wallpaper has been a wonderful endeavor.


What inspired you to become an artist?
I really didn't see any other career path. I decided early on that my purpose in life was to be a creator.


Tell us about your artistic identity.
I developed my expressionistic style while in graduate school as a still life painter. Through a series of very trying events that led up to attempting abstraction, I had no interest in painting abstractly. Let's just say that like a steel rod, my technique was forged through fire. Fortunately, I have been so attracted to the same form of line making for the past nineteen years that my aesthetic has remained unchanged. There are variations, but the general style is immediately recognizable.


How would you describe your creative process?
I simply pick up my brush and let this creative source energy wash over me. Then my hands start moving and lines start intersecting and paint is selected so fast that I rarely have time to process what is happening until the process is finished. Every painting is entirely completed in each painting session. The faster I can work, the more I can surrender to the flow.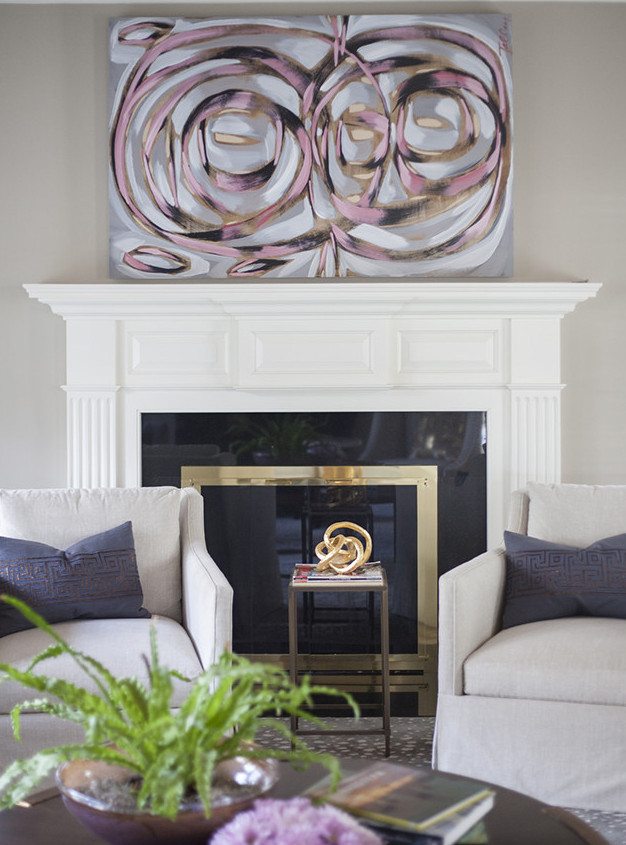 What role do you feel art plays in a home?
A big role; art should set the tone. It should be how people start their room. Select your art then work your way out into decor and color from there. It really is the life of a room, so using art as the basis of the decor can be instrumental in creating an ideal space.


What message do you hope to send through your art?
I would hope that each work of art would have a specific message for the viewer. The message would be individual for each person and contribute to raising their personal vibration.


What has been the most gratifying moment in your career thus far?
I think my most gratifying moment was when I realized that it was going to work; I was going to be able to quit my part-time job and make a real career out of making art. There are also many other little uplifting events along the way. Being able to create things that bring joy to people is always magical.


As an artist, what legacy do you hope to leave behind?
I hope that I have the privilege to make art for many years to come. After all of that time, I would hope that my art still makes people feel uplifted and that the style stands the test of time. It would be wonderful for the art to look just as fresh and bold in fifty years as it does today.
(Feature photo via Chic Coles)
(Other images via Amanda Talley)